The Moment: Ready, set, GROW!
Erika Bailey
At The Moment, we've been working for six years to build the design company of our dreams. Talented, purposeful, and responsive. The Moment is a place where we help organizations ready themselves for the future. A place where talented people can build a career deeply rooted in a desire to make the world a better place.  Our customer base is growing rapidly, the work we're doing is getting more exciting by the quarter, and our organization is turning a nice deep shade of Teal. And now, after much hard work we are ready to take this thing to the next level.
We're hiring. And when I say hiring, I mean HIRING!
We're planning to be almost twice our size by summer 2018, increasing both our innovation designer team and our support roles. This means that we'll go through several rounds of hiring and there is tons of opportunity for interested innovation designers to explore.  We're very proud of this place, and we think it's time we let you in on why this place may be just right for you.
A chance to shine and to stretch
Here at The Moment, we need people with specialized talent who also want to stretch and grow their design capability. Our clients engage us from discovery to deployment, requiring expertise in design research, service design, innovation strategy, foresight, and a host of other design capabilities. At The Moment, we create opportunities for designers to shine on end-to-end projects — showing off their expertise and teaching others. We also create opportunities for designers to stretch their practice in new directions. This serves our clients well; each team is a multi-disciplinary design team with honed practice and fresh eyes on their business challenges.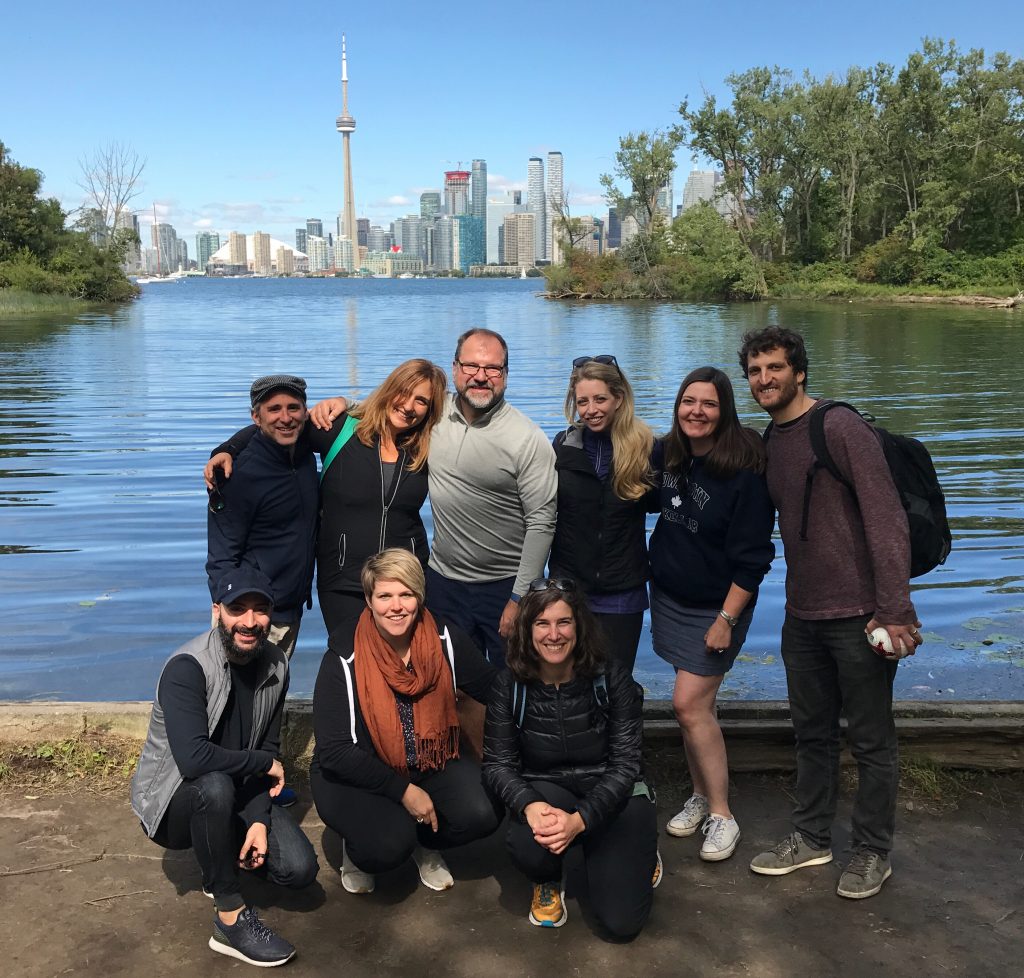 *Photo: Our team taking a day for creative recreation. Notably absent is the amazing Chenny Xia!
Working WITH, not just for, our clients 
The way we work with clients is proving to be one of our greatest strengths. We're not the type of consultancy that does some innovation design work behind the scenes, hands clients a deck and some insights before heading on its way. We do our best work when we form joined-up teams with our clients. They take the lead on their business context, and we lead the design process. Together we do kick-ass innovation design work (research, strategy, ideation, prototyping) while creating important outcomes such as innovation design capability, and stakeholder ownership. Make no mistake, this is challenging work — but we take great pride in the transformative changes we see in client teams.  We're creating real change through innovation design.
Being part of a purpose-driven organization
We believe creative talent are motivated by purpose and meaning. We believe we can compete, thrive and develop by offering talent a unique value proposition built on purpose and self-management. As we continue to grow and evolve, the following challenge questions are top of mind:
Purpose: How best do we apply our skills and serve, given the enormous transformation currently underway in society, the economy and organizations?
Roles: How might we distribute power and responsibility amongst our team as we evolve toward self-management in support of our purpose?
Compensation: How might we create a self-managing and transparent system for compensation that is fair, equitable, and supports our growth towards our purpose?
Leadership: What is the role of leadership in a self-managing organization? What happens when an organization is leaderful but has no managers?
As a part of this team, you would be part of our evolution into a responsive company, and an active participant in shaping the #futureofwork. You'll be part of a group of very special people who care about the work and about you too.
If working at The Moment interests you, check out our newest available position on our careers page. More to come soon!
The next year will be big for us. Maybe it could be that for you too.
Posted in
Recent Posts